Mystic Guardians
 > 
Areas
 > 
The Desert
 > 
The High Desert
 > The High Desert Path (
Cave
)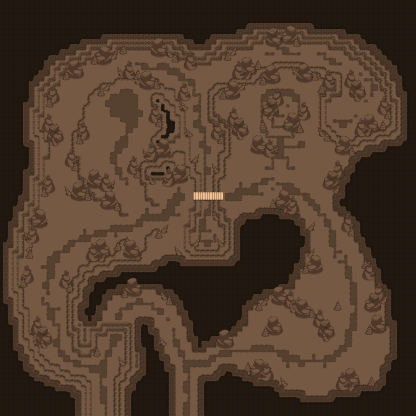 Hiding Trainer

Gold Chest
Sabotaging Trainer
Twitchy Trainer
(needs verification)

Switch
Shadowed Trainer
(needs verification)
Reclusive Trainer
(needs verification)
X Marks the Spot!
need 6 friends to open
Cavey Trainer
The High Desert Path
The High Desert Path is a cave that starts as you walk only a few paces in The High Desert when entering from The River Camp. It is a very small area.
There is a ladder on a ledge, at a higher level than the main cave. This can be used to go to the end of the cave and vice versa; however, it has unfortunately been pulled up by someone. The player must travel through the whole cave to lower the ladder. This can then be used to reach the other endwithout having to travel the whole cave. This is sort of an unofficial quest.
Wild Guardians (Level 26-28)
(incomplete list)
Trainers
Other Stuff
Diggable Chest (slightly west and few paces north of Reclusive Trainer) - need 6 friends to open
Golden Chest (near the North-East corner)
Switch (all the way south after Shadowed Trainer)
Ad blocker interference detected!
Wikia is a free-to-use site that makes money from advertising. We have a modified experience for viewers using ad blockers

Wikia is not accessible if you've made further modifications. Remove the custom ad blocker rule(s) and the page will load as expected.