Mystic Guardians
 > 
Areas
 > 
New Haven
  > The New Haven Fairgrounds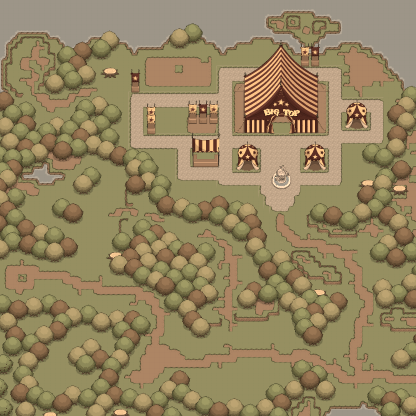 Gold Chest
The fairgrounds are the second area in the game, and of story importance, as this is where you get your first guardian, with a choice of Firball, Vinibble and Crabby.
Fair
The Fair is located on the northern part of the area. This is where you get too chose your starter guardian from the three basic elements.
Trainers
First, you'll have you're first "real" (not imaginary) battle when your friend challenges you. When your first get on the road to New Haven you'll be stopped by a thief, whose one guardian will depend on which starter guardian you chose (his element is the one that is stronger than yours). His guardian is a level 1.
Ad blocker interference detected!
Wikia is a free-to-use site that makes money from advertising. We have a modified experience for viewers using ad blockers

Wikia is not accessible if you've made further modifications. Remove the custom ad blocker rule(s) and the page will load as expected.