Mystic Guardians
 > 
Areas
 > 
The Forest
  > The Southern Forest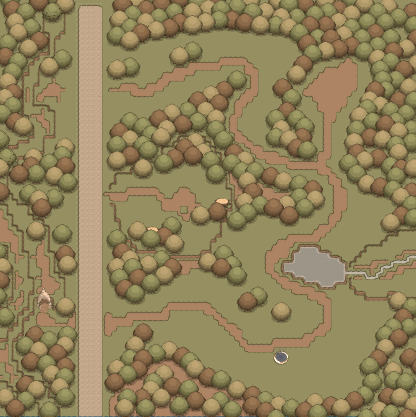 Newbie Trainer
Treasure Hunting
Treasure Hunting

Iron Chest
Bushwhacking Trainer
Singed Trainer
Patient Trainer
Dog Loving Trainer

Teleporter
Helpful Trainer
Green Thumb Trainer
Balanced Trainer
Awesome Trainer

Iron Chest
Treasure Hunting
Guardian Trainer
Winded Trainer
Work in progress! Still thinking about some layout things...
Wild Guardians
Wild Guardians level in this part of the forest are levels 3 - 5. Common Guardians:
Rare Guardians:
Trainers
Newbie Trainer
Bushwhacking Trainer
Treasure Hunting
Treasure Hunting
Patient Trainer
Dog Loving Trainer
Singed Trainer
Helpful Trainer
Green Thumb Trainer
Balanced Trainer
Winded Trainer
Awesome Trainer
Treasure Hunting
Guardian Trainer
==Quests
==
Ad blocker interference detected!
Wikia is a free-to-use site that makes money from advertising. We have a modified experience for viewers using ad blockers

Wikia is not accessible if you've made further modifications. Remove the custom ad blocker rule(s) and the page will load as expected.