Mystic Guardians
 > 
Areas
 > 
The Forest
  > 
The Tangled Forest
 > The Viney Cave (
Cave
)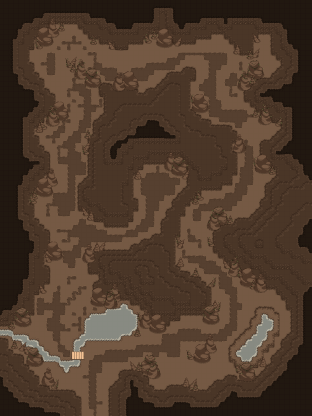 Gold Chest

Switch
Wild Guardians (Levels 9-10)
Wild guardians

Uncommon Guardians:
 

Fizard

(if your starter choice was Firball)
 

Orkkid

(if your starter choice was Vinibble)
 

Squiddy

(if your starter choice was Crabby)
Trainers
Quests
Quest objectives:
Find Penny in The Viney Cave.
When you talk to her in the cave, you will be attacked by a level 9 Feng and a level 9 Mooky.
Escort Penny out of the cave.
Go down and pull the lever to lower the bridge, and walk out. Don't forget the chest!
Talk to Carl outside The Viney Cave
Rewards:
10 gold, 1 medium healing potion and 20 xp.(You also unlock the mushroom collection.)
Ad blocker interference detected!
Wikia is a free-to-use site that makes money from advertising. We have a modified experience for viewers using ad blockers

Wikia is not accessible if you've made further modifications. Remove the custom ad blocker rule(s) and the page will load as expected.